Add style to your appearance!
Whether you're a man or a woman, the clothes you choose and the style you adopt reflect your personality: they convey signs and messages, acting like a real visual identity card!
Your image is your first communication tool. Optimise it!
People with style emanate grace, poise, elegance and personality. Are you lacking in style? You're not entirely happy with your appearance? Then let us guide you and help you with your choices!

Be at your best in 10 steps
Lookatwork offers you a series of bespoke services allowing you to optimise your physical potential while preserving the essential, your authenticity. Be at your best in 10 steps
1. Image assessment
During your first consultation, we will set your objectives and unveil your style. A report is established in order to define your real identity and enhance your look and feel.
2. Colour analysis
A colour analysis will be performed using a method called draping with the aim of finding out the colour scheme that matches your type (warm, cool or mixed). This analysis will impact your hair, your make-up, your clothing as well as to your accessories.
3. Face shape
We determine your face shape and from there identify the colours, glasses, cleavage, hairstyle, accessories, jewellery … that suit you best.
4. Hair-do & barber
Your hair consultation entails a suitable cut and colour for your hair or your beard to perfectly flatter your face shape, your figure, your lifestyle and uniqueness.
5. Make-up and skincare
We teach you the correct techniques for make-up application and skincare, in harmony with your skin tone and face shape, your personality and lifestyle.
6. Style analysis
With the help of a written questionnaire we'll define your own style.
7. Body shape
We study your body and its strengths, advise on rebalancing proportions and provide you with our recommendations on how to best dress according to your body shape. And we'll equally advise on the cuts that won't perfectly fit.
8. Wardrobe audit
We help you coordinate outfits that you already have in your closet but would never have thought of associating. We update your existing wardrobe with a "personal shopping experience", but we also select the clothes you definitely should wear and point out the ones you'd better avoid.
9. Personal shopping
No time? We take the stress and inconvenience out of the shopping hassle by providing you with items carefully selected beforehand that will totally suit your style, your needs and your budget.
10. Style bible
You'll receive a folder with useful specification sheets as well as pictures taken during the various consultations.

'Lunch & Learn' training sessions
In addition to the 10 customisable steps that you just discovered, Lookatwork also organises ad-hoc . During your lunch break, you will learn hints, tips and techniques
in a small group and in a friendly, interactive atmosphere. Below is a non-exhaustive list of just some of the topics we deal with; we will build on it over the course of our meetings and exchanges.
A specific request among friends or colleagues? Let us know!
How to (re)organise your wardrobe
The belle of the ball!
Learn to combine colours
How to enhance your figure
1001 secrets to a successful work lunch
A star for a day: a fantastic portrait taken by a professional photographer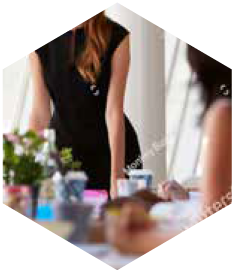 You're getting married? A friend is getting married?
You'd like to share an enjoyable moment with your girlfriends and look your best for the big day? We can organise a special private session for you including:
A colorimetry study for all participants
How to enhance your figure
…And some bubbly... for that extra sparkle!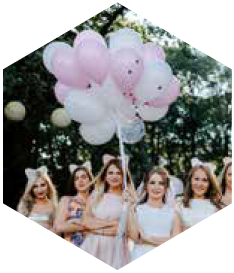 Interested in one or more of our training sessions? Contact us!